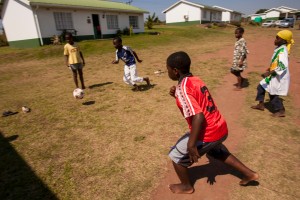 Earlier this month Bill Gates, founder of Microsoft and the Bill and Melinda Gates Foundation, traveled to Africa to meet with Aliko Dangote, Africa's wealthiest man, alongside the governors of four of the continent's northern states to discuss a new campaign that would help eradicate polio. Gates, along with many of Africa's leaders, signed an MOU (Memorandum of Understanding), and are now set to raise childhood vaccination coverage to 80 percent by 2018 in the states of Borno, Yobe, Sokoto, and Kaduna.
In recent years, Africa has taken steps to end the spread of polio, but there is still much work to be done. Mario Mandara of the Gates Foundation says that vaccination rates in some of Africa's northern states are as low as 30 percent. However, there hasn't been a new case of wild polio reported in Africa since July 24, 2015 (Nigeria). If the UN World Health Organization (WHO) African Region goes two more years without a new case, the Africa Regional Certification Commission could declare Africa polio free.
For the full article, visit DiplomaticCourier.com.